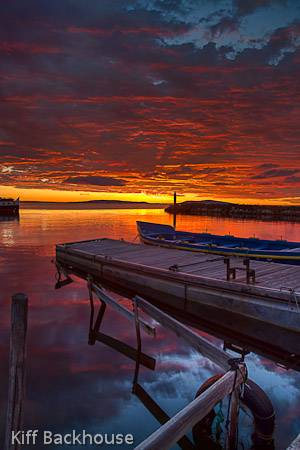 Planning a photo shoot is vital, not just the physical layout of the location but also the sunrise and sunset times, tide times and other factors like market days etc.
But sometimes, you just strike it lucky and this was one of those days!
I had been looking for an opportunity to get down to this small port on the Mediterranean coast of France, to get some atmospheric harbour scenes.  I often look for weather conitions that are not just "Super Sunny" but something with some cloud or changing from cloud to good.
So, I rolled out of bed at 5:15 and immediately could see the potential for this morning. 20 minutes later down on the harbour front the colours just exploded over the scene, with perfect cloud formations and the sun shining between the land and clouds, it was JUST AMAZING!